Summary
We will identify facilitators and barriers to health information for patients who experience high hospitalization, with a special focus on social determinants of health (SDOH). Our interdisciplinary research team will describe the health information needs by sampling from an existing program in the medical intensive care unit (MICU) of the Robert Wood Johnson University Hospital. We will develop ways to better connect at-risk individuals to health information by partnering with community organizations in order to close the gap between unmet health information needs and various community-based resources.
Specific Aims
We will describe facilitators and barriers to health information that high utilization patients experience, who disproportionately live in New Brunswick and Monroe.  We will also describe ways to close gaps so that upstream SDOH can be identified and rectified in collaboration between the study team and Community Partners.
| | |
| --- | --- |
| AIM 1 | Operationalize the identification of SDOH in the MICU. |
| AIM 2 | Operationalize the connection between the social need and community partners who fulfill these needs. |
We hypothesize that understanding and addressing health information needs will help address SDOH which will result in reduced readmission to the MICU. SDOH play a major role in an individual's overall health outcome. The World Health Organization (WHO) defines SDOH as the conditions in which people are born, grow, live, work and age.
Presently, empha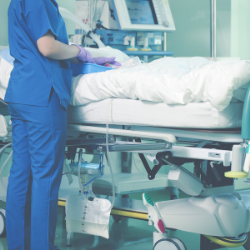 sis on identifying relevant SDOH and addressing information needs that reduce the negative effect of these determinants is important because SDOH contribute to high hospitalization. Factors among social determinants have been causes of patients with chronic conditions being (re)admitted to the MICU. Poor social support and lack of access to a continuum of care are factors in utilization due to unemployment or incarceration.  Also, lack of access to various healthcare services results in readmissions for chronic conditions like diabetes, hypertension, stroke, and sepsis related to cancers. Barriers to safe housing result in MICU admissions for hypothermia, asthma, COPD, CHF. Last, low health literacy due to cultural and language barriers for patients with conditions like sepsis and organ failure are some of the most common MICU encounters, particularly readmission.
Many of these recurrent admissions can be reduced or eliminated if the social needs are addressed through access to health information that enables patients to be connected to appropriate community resources. We propose that sampling from the existing program that screens for SDOH in the MICU and understanding patients' health information needs will enable us to close the gap between unmet social needs and community resources by enhancing the hospital care transition plan, which includes follow-up upon discharge, and will result in decreased utilization and improved quality of life.
Evolution and Change
Have you adjusted your research goals or methods due to the COVID-19 pandemic?
The pandemic did result in our inability to continue to screen our ICU patients for SDOH because of the access restrictions in place. The pandemic did make everyone more aware of SDOH and so was much easier to approach that topic with our patients when there was a decrease in numbers during the spring and summer. Community partners were also more likely to engage, but all meetings were moved to virtual. Patients did find it harder to connect to community resources. We have reached out to GoMo health to help with the connections and to help identify barriers to connections.
Results and Findings
Many had more than one determinant
Zip codes were identified from what cities/towns that patients were coming from
How determinants impacted readmission

Demographics
248 individuals were screened as part of this study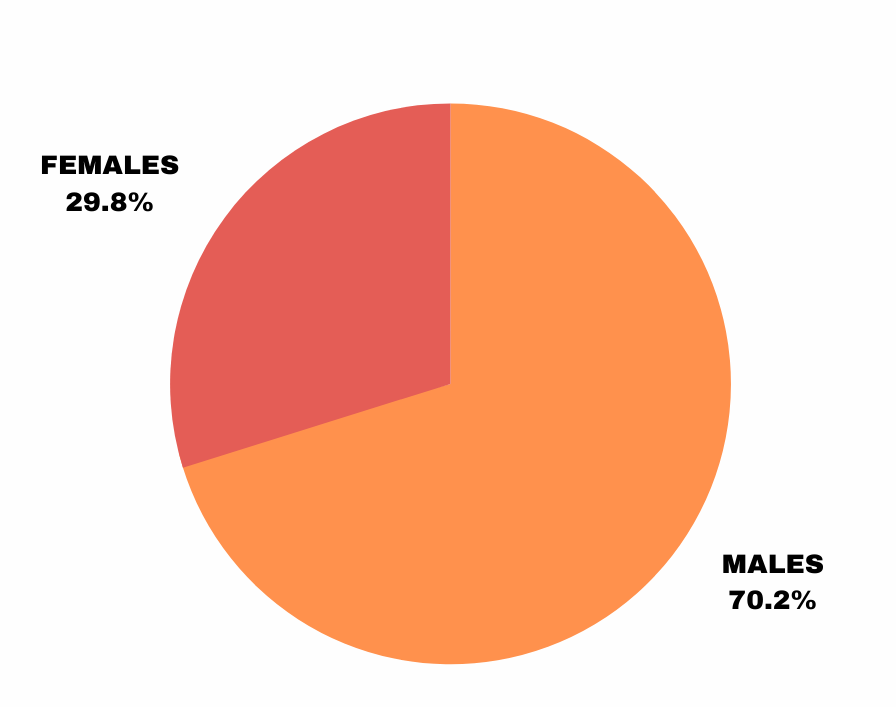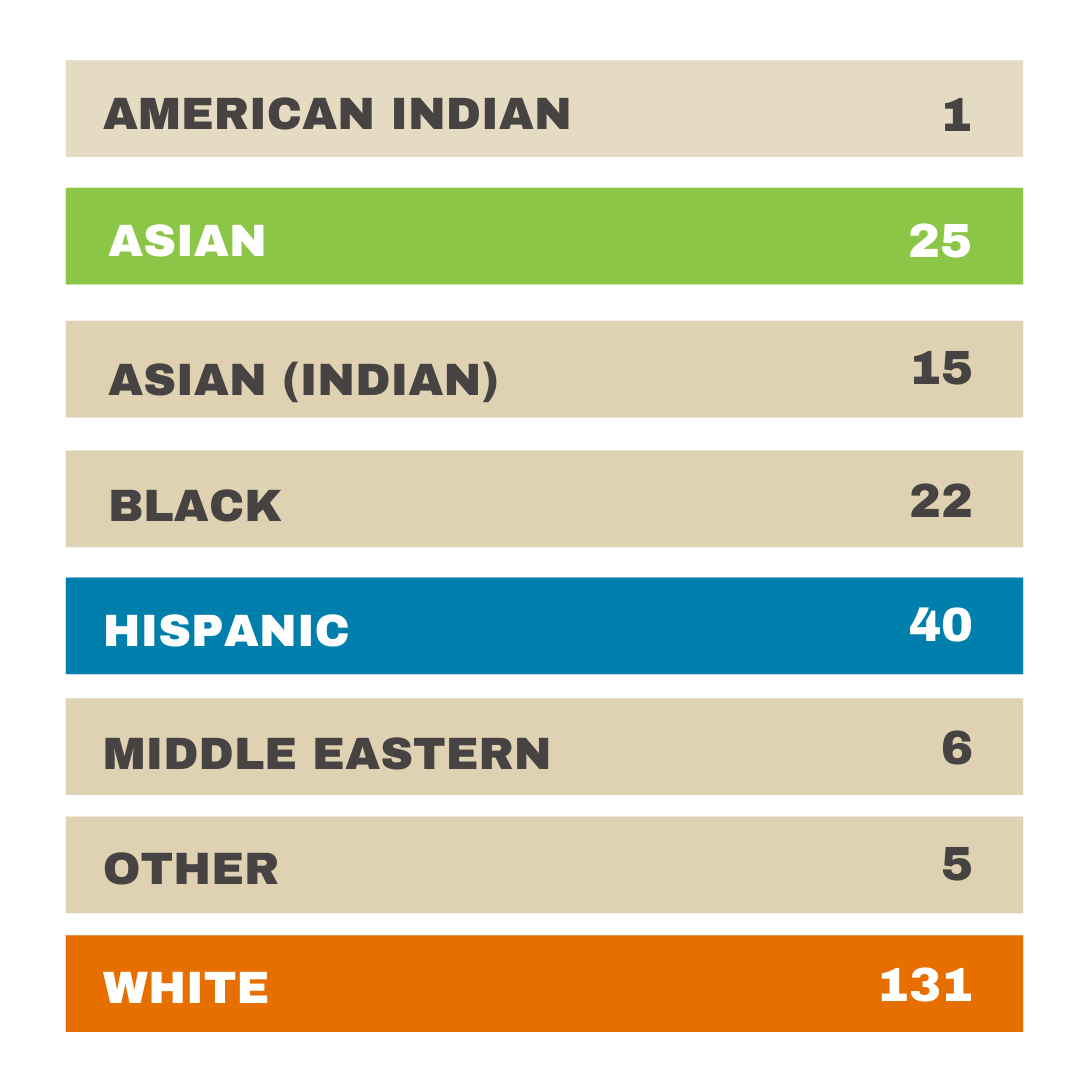 Prospective Study: Breakdown of Determinants
Access to medication emerged as a primary determinant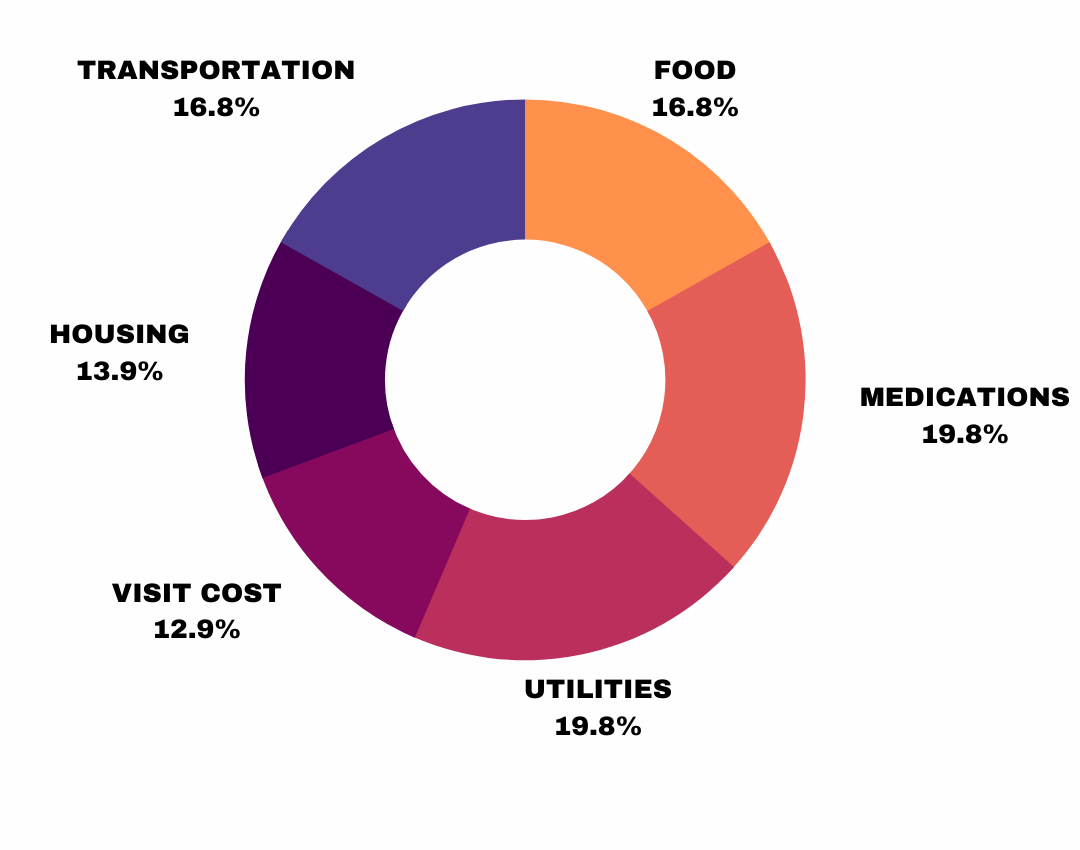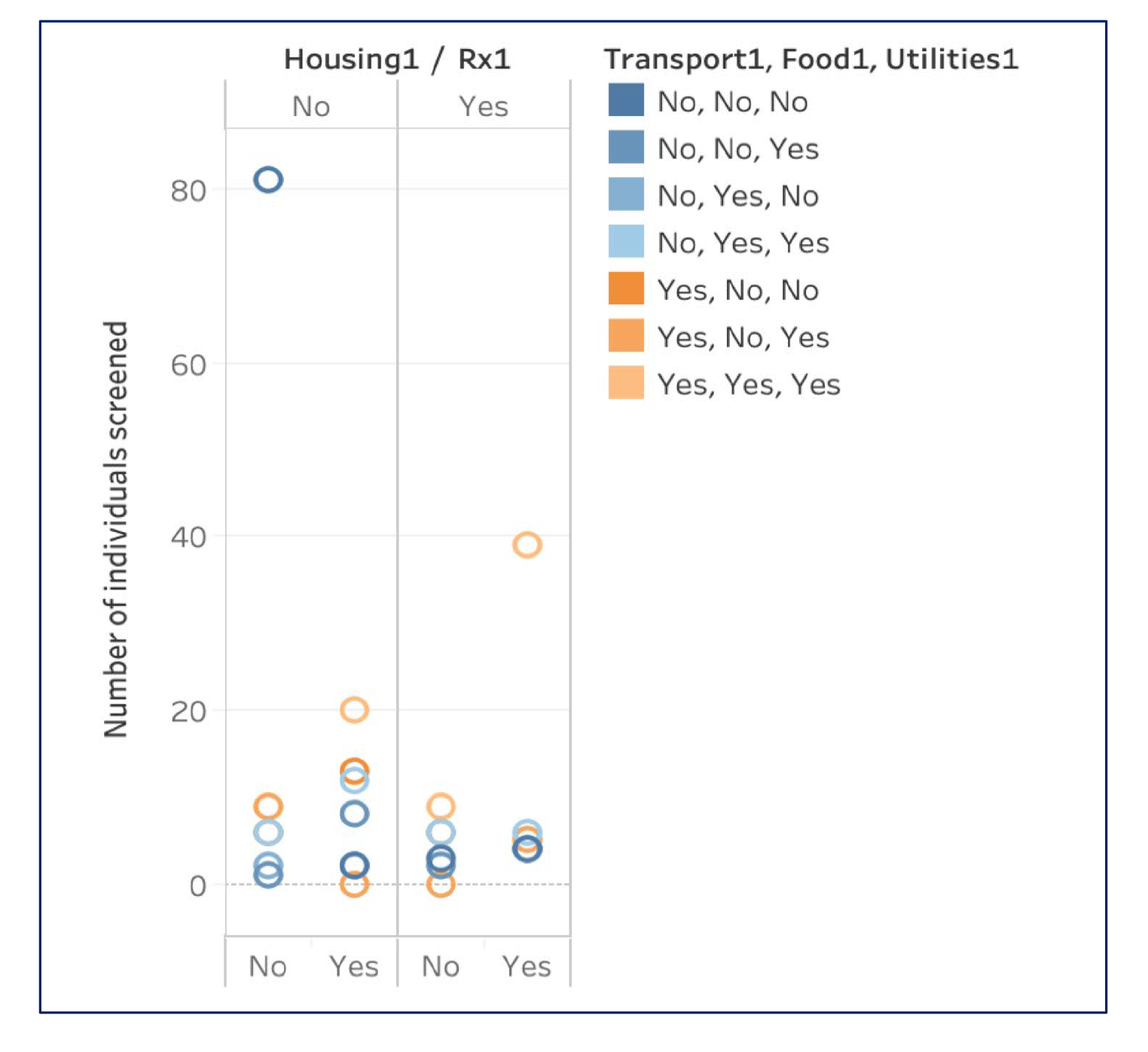 ---
Breakdown of Determinants: Access to Medication
Many had more than one determinant. We were also able to identify the zip codes from where they were coming from.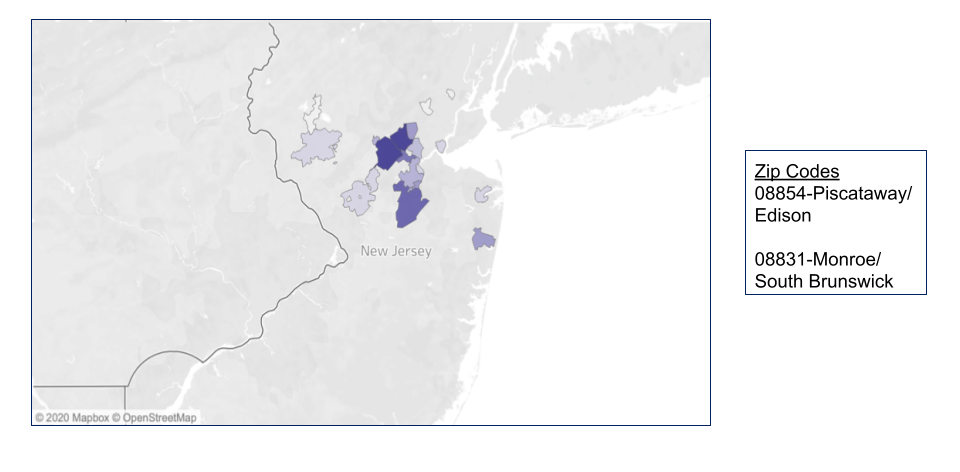 ---
Prospective Study: ICU Readmissions
As well as how these determinants impacted readmissions: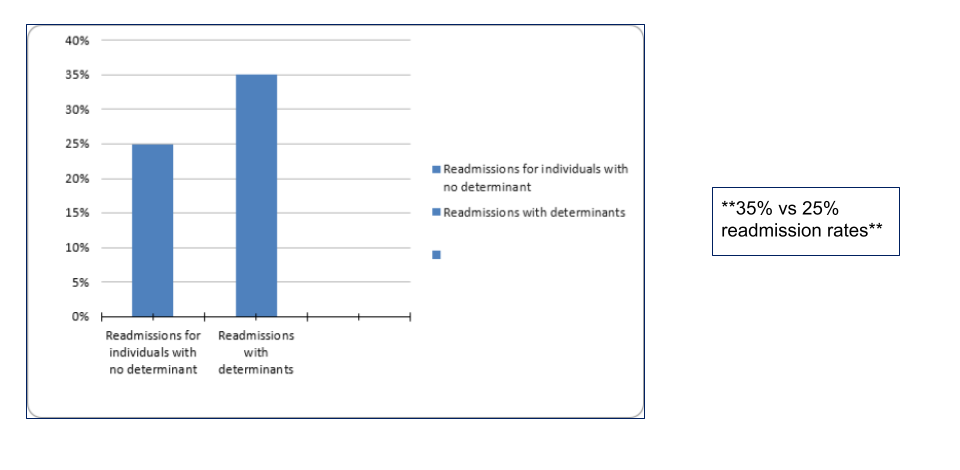 Next Steps
We hope to publish our findings, but more important, we want to establish a better way to follow up with these patients and close the gap. We are partnering with GoMo health to provide text messaging reminders as well as evaluate behaviors of our cohort. Understanding behavior will allow us ways to figure out how to make positive behavioral interventions. It will also allow us to understand the barriers to engagement with the healthcare system. We also hope to expand our research to communities that were identified to have the particular determinant and work with partners to address those determinants.
Learn more about the project