Our Focus
Achieving sustained health and well-being among individuals requires addressing the determinants of health in communities, which include the social-physical-economic environment, health services and public policies, as well as shared behaviors, individual biology and genetics.
To really move the needle on some of the challenges that we see in health across populations and geographies, we need to really take a closer look at what affects health and well-being, and begin to bridge the gap that often happens between research in academia and its application in our neighborhoods and communities.
At the same time, technical advances for determining what is known and actionable regarding health and wellness, from omics to information and communication technology, are disrupting practices of treatment, prevention, and engagement across communities and health systems. These technical advances create possibilities for radically tailoring health interventions to individuals, populations, and communities while generating new sources of data and techniques for aggregation and interpretation. These technical advances also create new risks for individuals and communities that require careful attention.
Technology is advancing at an unprecedented rate and providing a wealth of information and opportunities to some, while often leaving others behind. When it comes to health and well-being, this disconnect can have serious consequences, not only for individuals but entire populations. With advances in data and changes in the way we communicate about health, we can work to ensure that technology is enhancing our collective well-being.
Our Approach
Meaningful change lies in creating practices that solve problems in a valid way. Academia commonly employs a theory-application approach where experts define and frame the problems that need to be solved. Yet, a gap can often exist between research and practice.
The Community Design for Health and Wellness Interdisciplinary Research Group (CDHW-IRG) explores how, and when, research problems can instead be defined more pragmatically, especially by the people whose lives are practically impacted by the problems. Thus, the CDHW-IRG's approach is to support projects that explore the process of designing and building solutions to community-defined problems in the emerging landscape for health and wellness.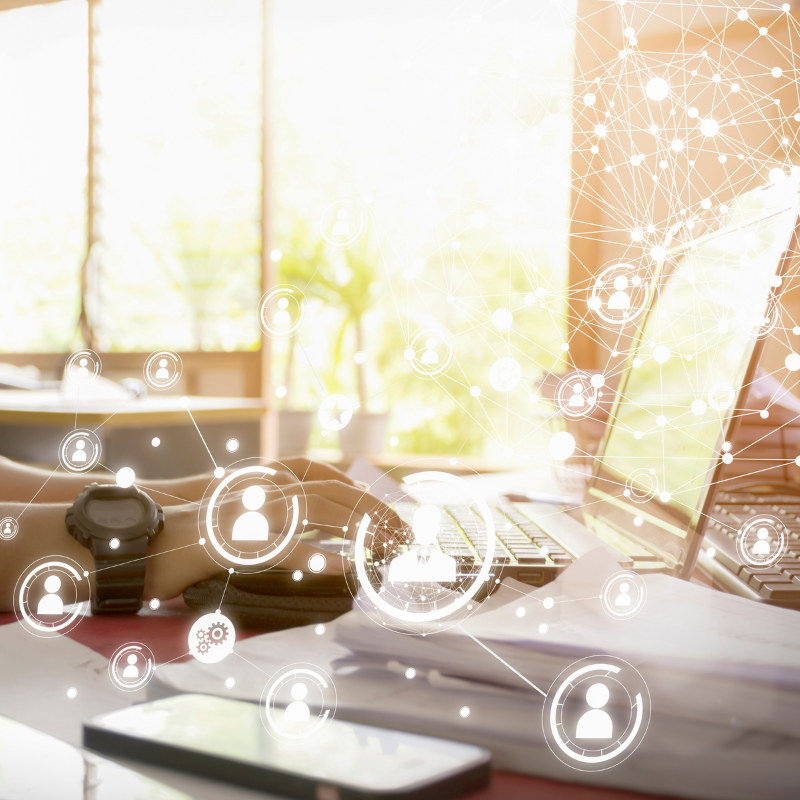 The goal of the CDHW-IRG is to evaluate the validity of the first three parts of the following research process so that supported projects can build a sustainable way to move towards project completion.
These include:
Identification of a population-specific problem in health and wellness by a community;
Formation of a team with community and academic partners to characterize the problem and what would count as a solution;
Iterative, collaborative process of solution-design that leverages the community partners' knowledge of the community and the problem and the researchers' academic resources;
Evaluation of the solution in the specific population;
Generalization of the solution to other related problems in the same population or to the same problem in related populations;
Solutions and enhance the knowledge base of the evolving landscape of community-based health and wellness.

Expectations
Though the goals of individual projects vary, collectively, projects supported through CDHW-IRG will:
Connect & collaborate
Identify and work with a variety of community stakeholders to define health and wellness problems, needs, or challenges, particularly those where communication, information, or media are key factors.
Build diverse teams
Develop multidisciplinary teams to address the defined problems, consisting of at least one academic researcher and a community stakeholder (a community stakeholder could include practicing professionals in any of the determinants of health (such as clinical health care workers, social workers, policy-makers), representatives of the community-of-focus of the defined problem, or non-profit organizations with a focus on population health). Ideally, multidisciplinary teams will include members from more than one region of the state.
Implement solutions
Successful implementation of solutions is another way to meet the goals of dissemination, provided the implementation is prototyped and documented.
Advance knowledge
Document and disseminate results of each project to advance public knowledge and/or scholarly research. Beyond more traditional academic outlets, reports suitable for dissemination to community partners and white papers for broader dissemination should be created commensurate with achievements.
Seek funding to continue
Generate submissions for further funding to federal agencies and major funders in addition to smaller funding applications. Collaborative projects should seek larger funding opportunities including as appropriate training grants and coordination networks. Faculty fellowships and graduate student awards should also generate submissions to appropriate funding competitions.
For all supported projects, the CDHW-IRG will:
Share
Provide coordinating events that motivate, connect, and articulate the work within and among the supported projects.
Report insights
Report content insights for practice, science, and policy regarding the creation of innovative, sustainable solutions to community-defined challenges for achieving health and wellness at the intersection of upstream health determinants including the emerging landscape of information, media, and communication.
Disseminate findings
Document and disseminate results from the various collaborative projects, fellowships, and graduate student award.
Sustainable design
Report process insights about an iterative, design approach that puts community-defined challenges at the center of the project. Special attention will be given to the process of achieving successful multi-lateral relationships that build sustainable individual and community health.
Collective impact
Report the collective impact of this Community Design for Health and Wellness proposal.
Members and Partners
CDHW is comprised of a wide cross-section of researchers, practitioners, faculty and community leaders.